Proxy for Proxifier. Best US proxies with OnlineProxy
Sep 6, 2023, 11:54 AM

4 minutes
Proxy for Proxifier by OnlineProxy is an easy-to-use, reliable, and comprehensive proxy service. It provides all the features to keep your online communication safe and secure. Its flexible and user-friendly interface allows users to customize their settings according to their preferences to utilize the power of a private network fully.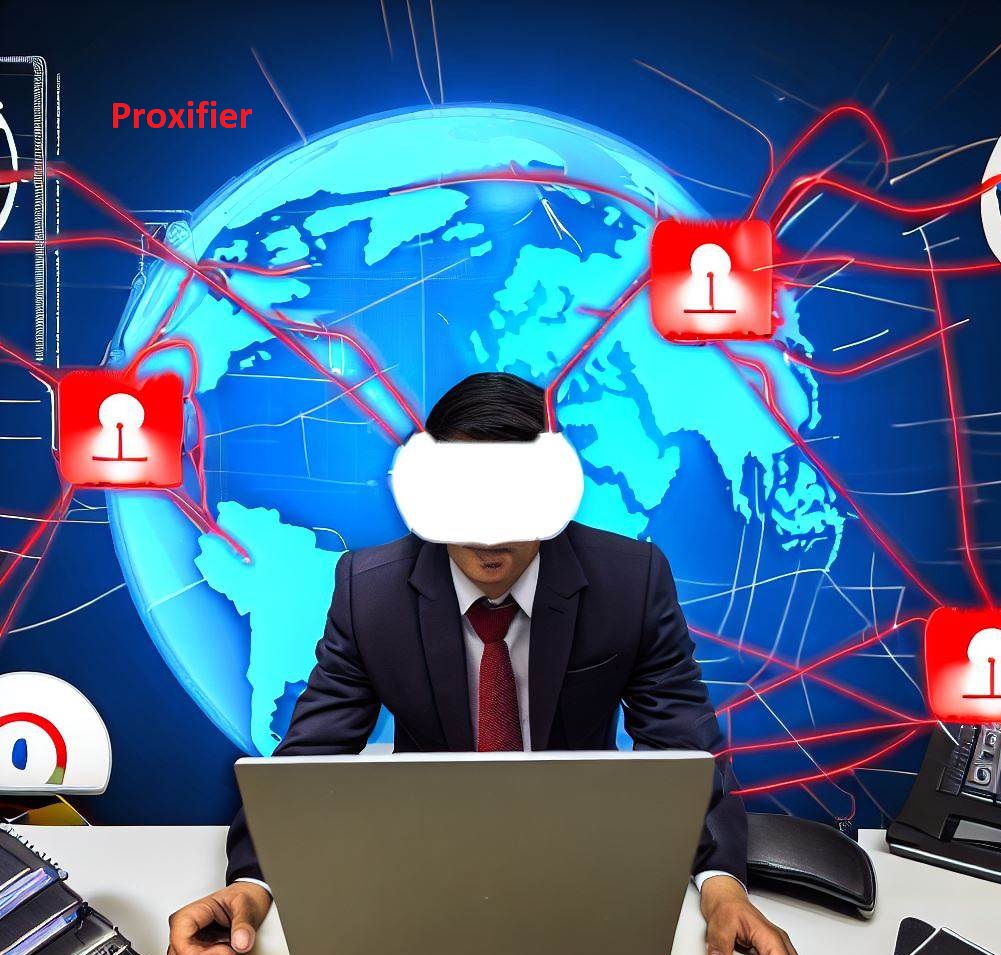 Why should you use Proxifier?
Proxifier is a powerful networking tool that helps bypass restrictions and firewall rules by routing your Internet traffic through the Proxifier proxy server. Using Proxifier, users can create secure remote access, application stress testing, visit websites or services that are typically blocked or restricted due to local network settings. It also allows for changing IP addresses so that users can remain anonymous while browsing online. Proxifier makes it easy to create and manage proxies in Proxifier without special technical knowledge or setup.
Proxifier allows you to take control of your network connection and access the internet through the secure request. With Proxifier, you can securely access restricted networks from anywhere in the world, protect your privacy from malicious websites and hackers, improve latency and reduce lag spikes when gaming online, unblock websites that are region-locked or censored, bypass corporate firewalls while working remotely, and much more.
In addition to its primary function of enabling proxy servers in unsupported environments, it can also:
Facilitate access to web resources on networks with restrictions.
Establish intricate proxy chains to route traffic through multiple free proxy server Proxifier.
Implement versatile proxy rule-based configurations tailored to particular websites or applications.
Minimize latency or alter your location for gaming enhancements.
Enable protocols or authentication methods not typically supported by certain apps (e.g., Proxifier SOCKS5 proxy for HTTP-only apps, and vice versa).
Proxifier: instruction how to connect to the proxy
Setting up proxies using Proxifier is straightforward. Proxifier how to connect to proxy? All you need to do is select the proxy type, enter a valid IP address or hostname, and specify the port number for the connection:
Upon launching the Proxifier application, navigate to the Proxies option in the top panel, then click Add to input your details. Adjust the Protocol, Address, and Port to match your preferred proxy type and geographic location. Authentication is unnecessary if your IP is on the allowlist.
After saving your settings, a prompt will appear asking if you want to use this proxy as the default for all applications. Choose "No" if you intend to configure a proxy for a specific application only.
To enable HTTP proxy injector Proxifier connections, access the Advanced menu in the top panel, go to the Proxifier HTTPS proxy tab, and check the box for "Enable HTTP proxy server support."
If you wish to set up proxies for specific applications exclusively, access the Rules option in the top panel, select Add, pick an application by clicking the + icon, and designate your proxy configuration as the desired Action. Finally, save your settings.
OnlineProxy. The best proxy provider for Proxifier in the USA
If you're looking for a reliable proxy provider in the USA, OnlineProxy is the way to go. The company provides quality services that are fast and secure.
To successfully register at OnlineProxy, simply follow these steps:
Go to the homepage and click "Sign Up".
Enter your email address in the provided field, then click "Next" to continue.
Create a secure password for your account and type it twice into the required fields.
Check the box to agree with OnlineProxy's Terms of Service and Privacy Policy, then click "Sign Up Now!"
You will receive a confirmation email shortly. Click on the link inside to verify your email address and activate your account.
Congratulations - you have now successfully registered with OnlineProxy!
OnlineProxy knows how important it is to protect your data; the company ensures proxies are regularly checked and can handle all types of traffic without interruption. Servers come with the Proxifier US proxies integration, one of the most powerful proxy solutions on the market, to ensure that your data is always secure.
Here are some of the key benefits that make this proxy service stand out:
Speed. OnlineProxy ensures the fastest internet connection speeds for users by selecting only the best available servers across multiple locations.
Security. With advanced encryption protocols, OnlineProxy ensures all traffic is secure and private between the user's device and the proxy server. It also offers antivirus protection to keep users safe from online threats.
Privacy. OnlineProxy does not record any logs or user activities which helps protect users' anonymity while browsing online.
Easy-to-Use. Setting up and using OnlineProxy is fast and easy, with an intuitive user interface design that makes it a breeze to connect to the desired server.
Customer Support. In addition to having an extensive knowledge base, OnlineProxy offers friendly customer support that is available 24/7 via email or live chat. This ensures users have the help they need to get the most out of their service.
OnlineProxy is a reliable and secure proxy service that offers users an optimal online experience with blazing-fast speeds, enhanced security protocols, and complete privacy protection. With OnlineProxy, you can confidently browse the web without worry and take advantage of its many advantages - a hassle-free experience with no complex setup required!
Try our mobile proxies
In OnlineProxy you will find mobile proxies from all over the world with daily billing from $0.7 and IP rotation. Proxies are great for work tasks. We guarantee quality or refund money.